Non-litigated Resolution of Financial Divorce Issues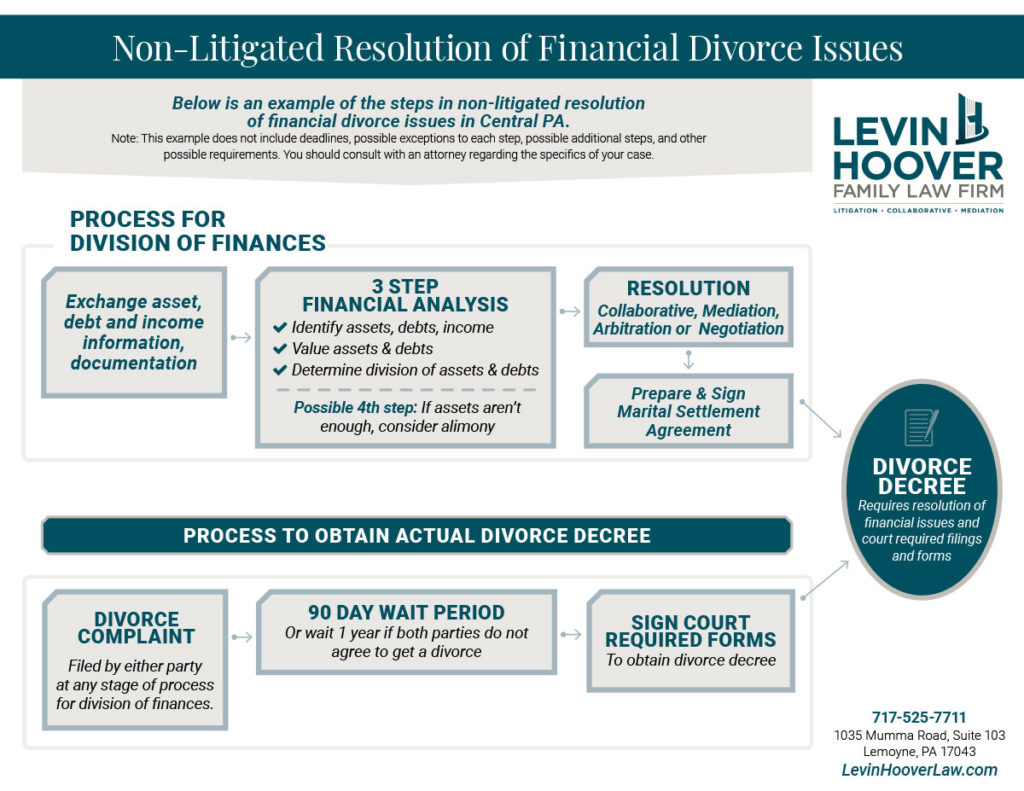 Below is an example of the steps in a non-litigated resolution of financial divorce issues in Central Pennsylvania.
Note: This example does not include deadlines, possible exceptions to each step, possible additional steps, and other possible requirements. You should consult with an attorney regarding the specifics of your case.
TEXT ONLY VERSION
Process for Division of Finances
Exchange asset, debt and income information, documentation
3 Step Financial Analysis
Identify assets, debts, income
Value assets & debts
Determine division of assets & debts
Possible 4th step – if assets aren't enough, consider alimony
Resolution
Collaborative, Mediation, Arbitration or Negotiation
Prepare & Sign Marital Settlement Agreement
---
Process to Obtain Actual Divorce Decree
Divorce Complaint
Filed by either party at any stage of process for division of finances
90 Day Wait Period
Or wait 1 year if both parties do not agree to get a divorce
Sign Court Required Forms
To obtain divorce decree
---
Two paths come together at
Divorce Decree
Requires resolution of financial issues and court required filings and forms